Anime has become a global phenomenon, and the number of English dubbed anime titles has increased significantly over the years. However, finding out if a particular anime is dubbed in English can be challenging. This guide will provide you with easy ways to check if an anime is English dubbed or not.
Check the Official Streaming Services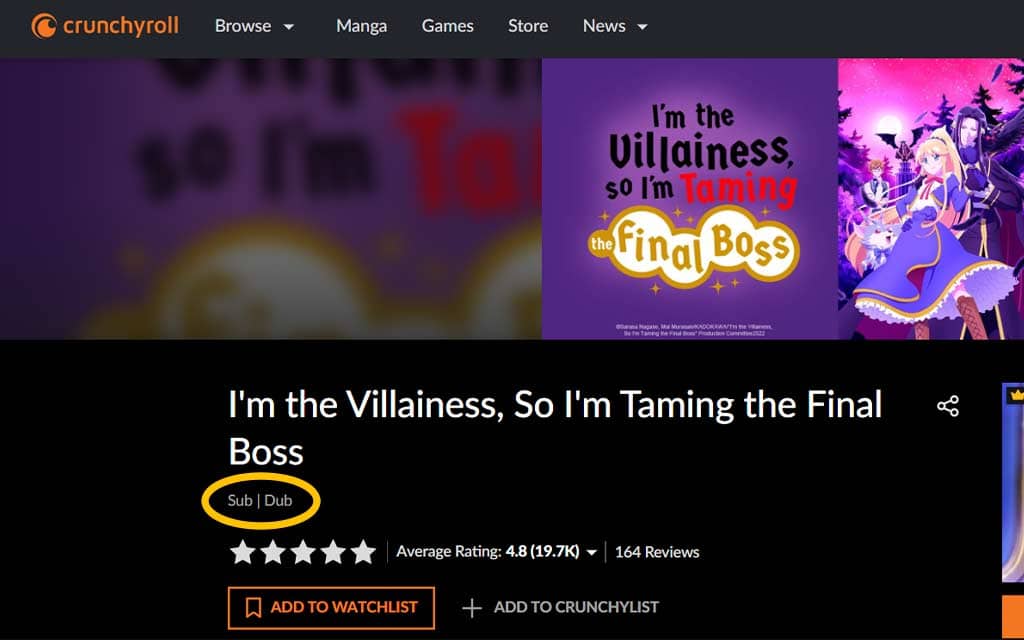 The easiest way to determine whether an anime is English dubbed is by checking the official streaming services. Most anime streaming services like Crunchyroll, Funimation, Amazon Prime, Netflix, and HiDive offer English dubbed anime and subbed anime. Sometimes if you're lucky, the streaming service shows in the header if the series is dubbed or subbed. For example, Crunchyroll shows the availability right beneath the title.

Here's how to check if an anime is dubbed on streaming services:
Go to the official streaming service website that you use.

Search for the anime title you want to watch.
Look for the audio options, and if "English Dub" or "English Cast" is available, then the anime is dubbed in English.
List of Complete and Upcoming anime
A List of Complete and Upcoming English Dubbed Anime
If the dubbed anime you're looking for hasn't come out, you can watch other popular series and movies. English-Dubbed.com is a great resource for finding out what anime has been completely dubbed, upcoming, and what anime is currently being dubbed. They have a comprehensive list of anime releases that is regularly updated. Here are some of the highlights:
List of Complete English Dubbed Anime
Fullmetal Alchemist: Brotherhood

Death Note

Attack on Titan

Sword Art Online

Third Column

Naruto

One Piece

Dragon Ball Z

Cowboy Bebop

My Hero Academia

Black Butler
Upcoming English Dubbed Anime
One Piece Film: Red

Boruto: Naruto Next Generations

Black Clover: Sword of the Wizard King

Suzume