2019 has been an excellent year for anime. All-time favorites like Mob Psycho and Attack on Titan have made their return, but also new shows have given new life to several genres. The shows who have made it on this list have earned their position for either their popularity, storytelling, characters, art, or anything else in between. Here's our list of the 15 best anime of 2019.
15. The Rising of the Shield Hero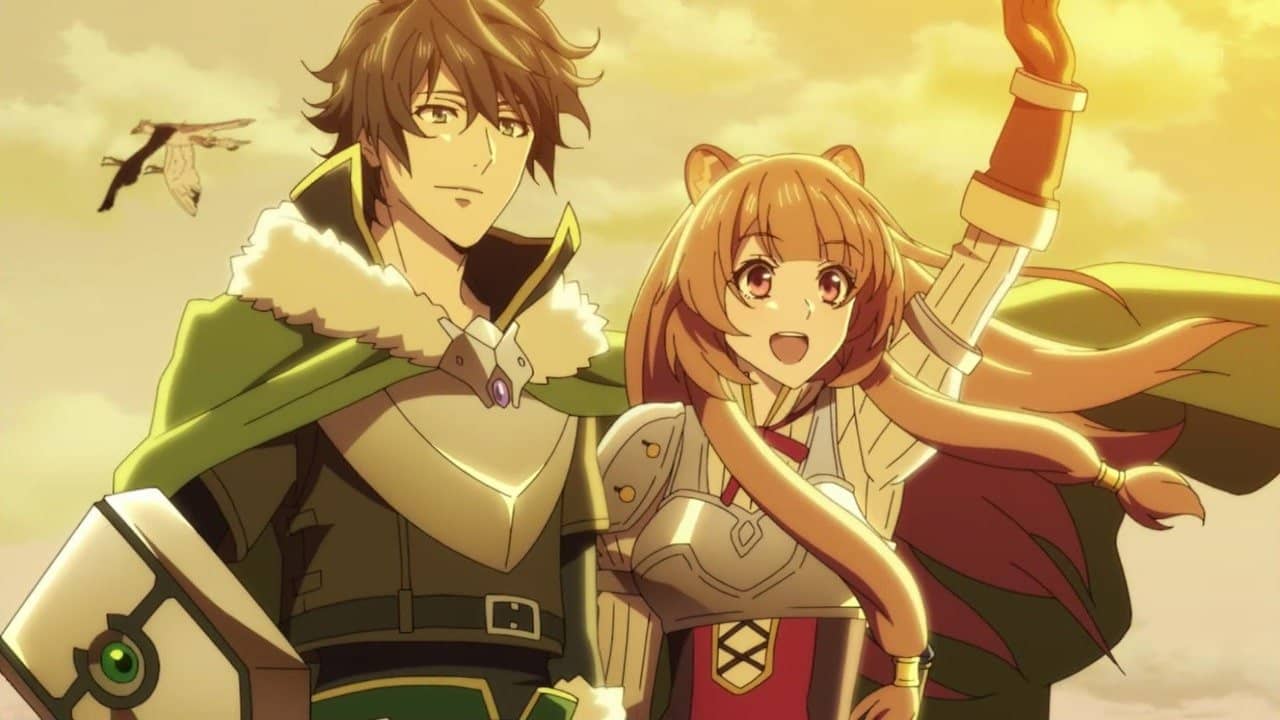 Not many anime this year has caused more controversy and discussion than The Rising of the Shield Hero. It created a storm of online petitions to either remove a scene or entire episodes. However, when the show finished airing, there was one consensus: it was worth it!
The series' pros outweighed the very few cons – character tropes and repeating tactics – in a spectacular way. All the controversial post dwarfed in comparison to the popularity of the series' main character, Naofumi Iwatani.
From the start, Naofumi had to face unbelievable and unfair feats to be considered equal to his comrades. But it was precisely this that intrigued viewers to tune in week in and week out, to see how the shield hero would come on top. Thanks to this unconventional hero, The Rising of the Shield Hero made a splash in 2019.
14. Kaguya-Sama: Love Is War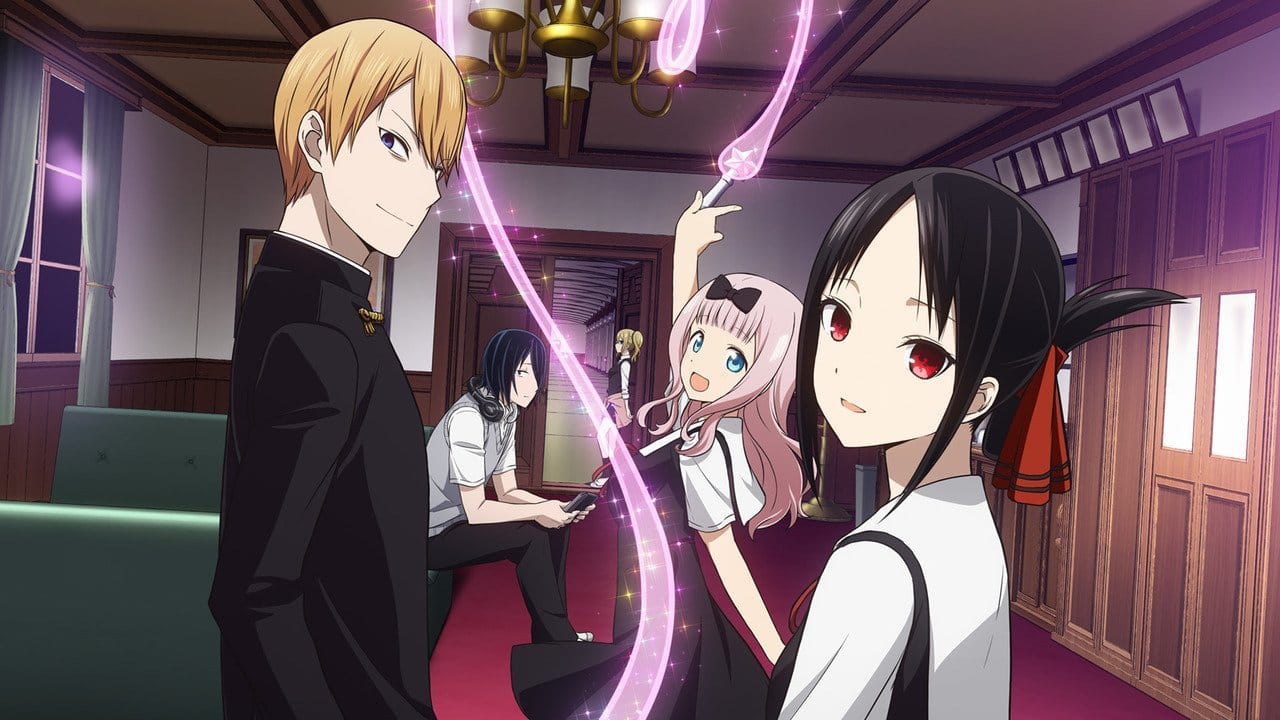 Kaguya-Sama: Love Is War is a high school rom-com that graced TV screens during the winter 2019 anime season. But thanks to its high stakes mental games, it stood out in a big way. The series follows Kaguya and Miyuki, the former is vice president of the student council and comes from a powerful and prestigious family. Miyuki, on the other hand, comes from a less auspicious family but is extremely popular and is the student body president.
While a romantic comedy isn't enough to land on the best anime list, Shinichi Omata's (Arakawa Under the Bridge)– under the name Mamoru Hatakeyama – vision can be seen throughout the series along with Shaft's animation style and fantastic staff.  Furthermore, the relationship between all the supporting characters, and out-of-the-box gags, led to show that no one could stop talking about.
13. Fruits Basket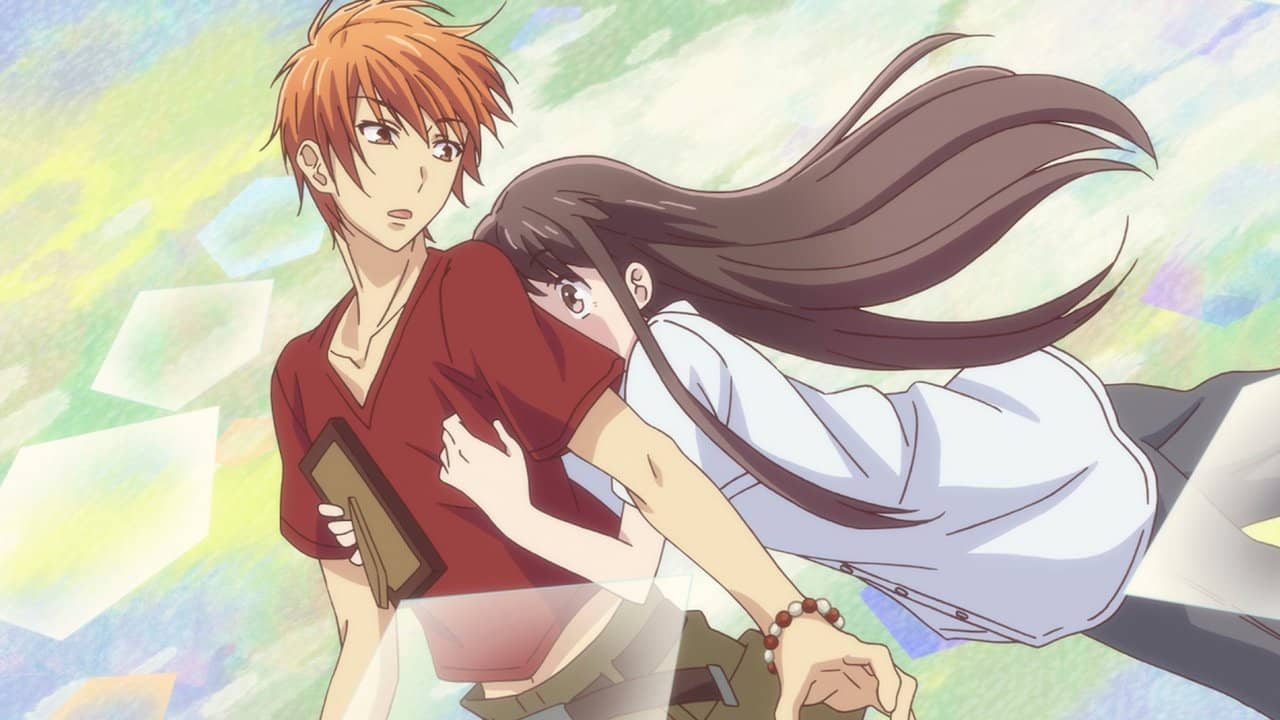 A long-time shojo favorite made its return this year, and fans couldn't be more ecstatic. Fruits Basket follows Tooru Honda as she becomes a surrogate member of the Soma clan. However, her new family has a secret. They can turn into different animals from the Chinese zodiac.
The 2019 adaptation by TMS Entertainment and directed by Yoshihide Ibata (Kill La Kill), is a very accurate adaptation of the source material. It took the time and dedication to tell the original manga's story in full, which thankfully will continue with a second season.
The new version reminded fans why they fell in love with Fruits Basket in the first place. It encompasses a charming slice-of-life story, loving characters, captivating relationship, and offbeat humor. Most importantly, for new viewers, it's a reboot that isn't what you expected to be thanks to its twists on the genre.
12. Mob Psycho 100 II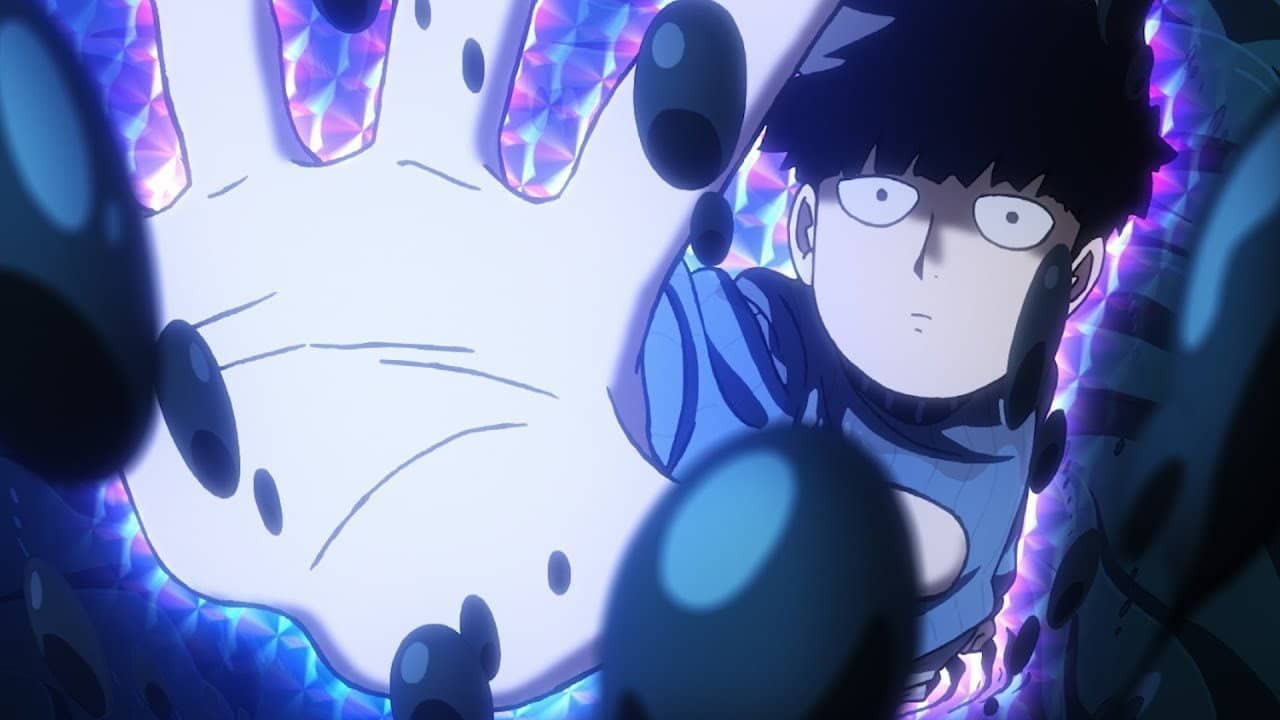 Mob Psycho was one of the best anime of 2016, and its sequel Mob Psycho 100 II lives up to that reputation. Like the previous season, Mob Psycho is still a funny and aesthetically pleasing show to watch.
The second season continued with the adventures of Reigen Arataka and his powerful protégé Mob. And aside from its impressive and colorful animation, the new season elevated the series through its storytelling. Mob Psycho 100 II showed us a new side to its main lead. Instead of showing off Mob's incredible powers, the sequel focused on his empathy and maturity as he faced even more dangerous challenges.  But even with its more mature tone and themes, Mob Psycho 100 II still kept its incredible sense of absurdity and humor that viewers have come to love.
11. Skilled Teaser Takagi-san Season 2
The second season of Skilled Teaser Takagi-san centers around classmates Takagi and Nishikata. From the first moment they met, Takagi has loved to tease Nishikata. On the other hand, Nishikata doesn't want to reciprocate these feelings and does his best to ignore the teasing. However, this is much easier said than done. Takagi always knows precisely what to do to get the best of him.
The new season has kept its winning formula – childhood romance. But it wouldn't have made it on the list if it didn't improve a bit, and it did. The second season added more context and depth between the characters to fully see how their feelings have matured. A sort of what happens after a happily ever after tale. And fans are thankful to say it continues to be a heart-warming roller-coaster ride.
10. Attack on Titan Season 3 Part 2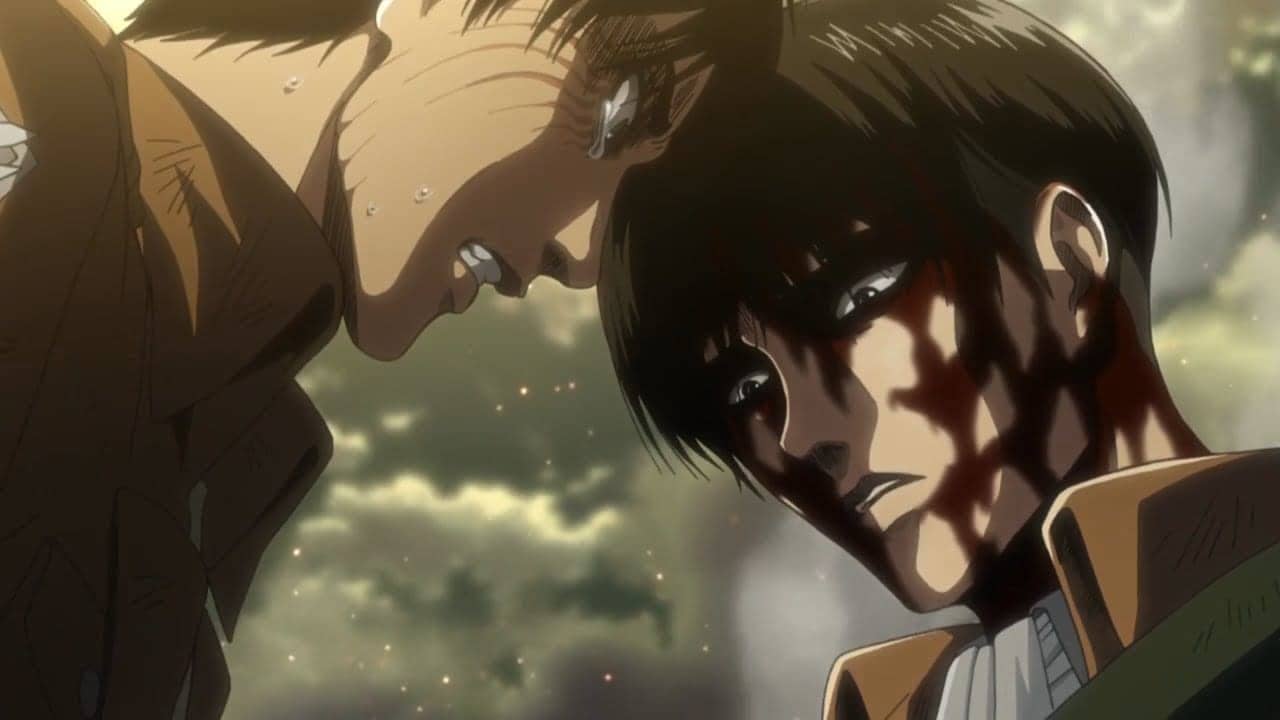 Attack on Titan is one of those shows that no matter where the season is heading, it will still land of the best anime list. Instead of making on to the list for its gore elements, the post-apolitical series is here due to its character development and story-telling.
After spilling blood and limbs that would put a vampire den to shame, the new season has started to explore a vast spectrum of new themes. Thanks to its leading characters, the anime has been able to examine the value of freedom and the facets of emotional expression and awareness.
The story-telling has become so captivating that you are thinking to yourself that this is too good to be true. That you don't want it to end. And are itching to know how the story will conclude. How will the heroes face the new challenge?
9. Dr. Stone
The Sci-Fi hit, Dr. Stone, took the summer anime 2019 line up by storm. The anime follows the story of Senku Ishigami, a science genius who must figure out how to rebuild society. However, he has his work cut out for him. Not only does he have to rebuild the whole world from scratch, but he also has to contend with people who have very different ideas.
There are many reasons why Dr. Stone is one of the best anime of 2019. Besides its popularity and beautiful artwork, Dr. Stone gives a new like to the overly-crowded and dull isekai genre. While the story doesn't take place in another world, the premise is still the same. Instead, we are going back to a primitive time. It was interesting to see how the characters use their skills to bring back the home that they took for granted. There is no magic involved, no sword dual-wielding, no other-worldly creatures, only science – and brawns – to survive. Dr. Stone has a fresh and unique storyline that differentiates it from other anime. Plus, you can also learn some science stuff.
8. Astra Lost in Space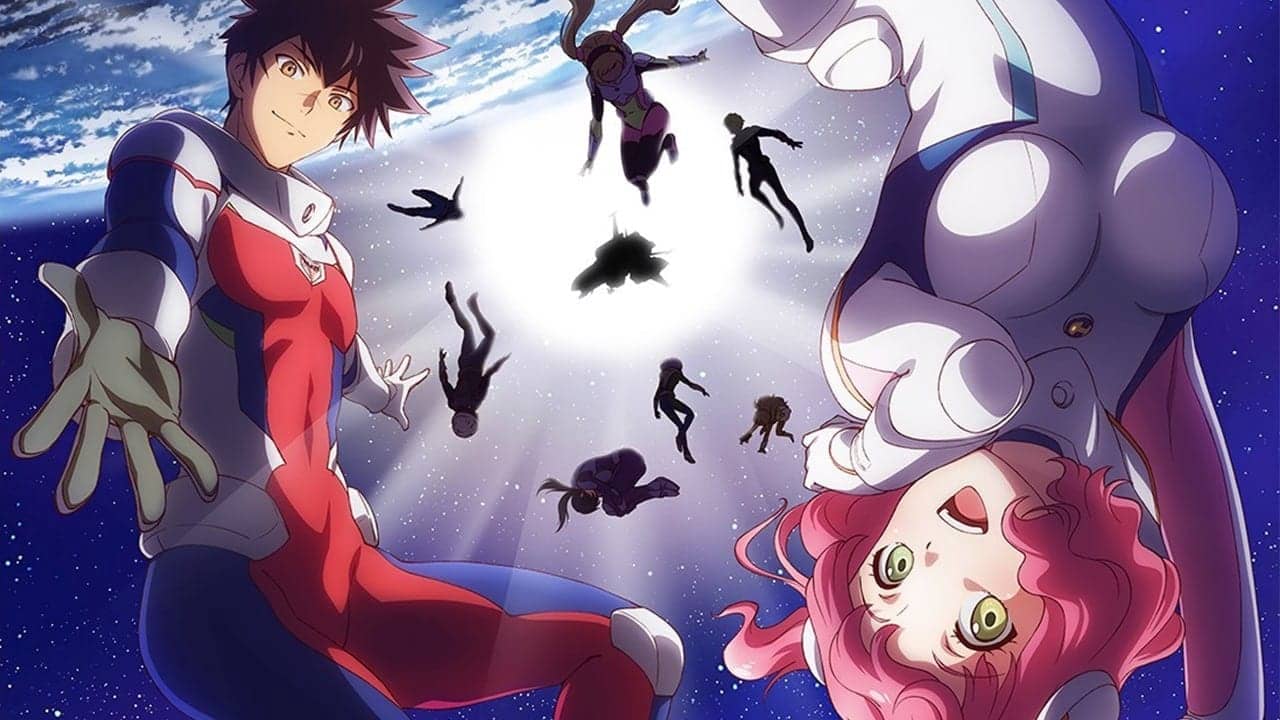 It's 2063, and intergalactic travel is now possible. Several students from Caird High School and a small child embark on their planet camp excursion. While there, a mysterious and unforeseen sentient light sphere warps children into outer space, stranding them thousands of light-years in the middle of nowhere! With no way to call for help, they decide to aboard an old, unmanned spaceship they call Astra. The group must stay strong in the cold darkness of space, to make the dangerous journey back home.
Having a show full of tropes and stereotypes can be quite dull. However, when it's done right, it can exceed all expectations, which happens to be the case with Astra Lost In Space. Aside from its character being your typical Breakfast Club boys and girls facing sci-fi tropes, the space shounen did have a spin thanks to its mystery and survival elements. It managed to become sort-of unique in a familiar way that outshined the other shows in the genre.
7. Dororo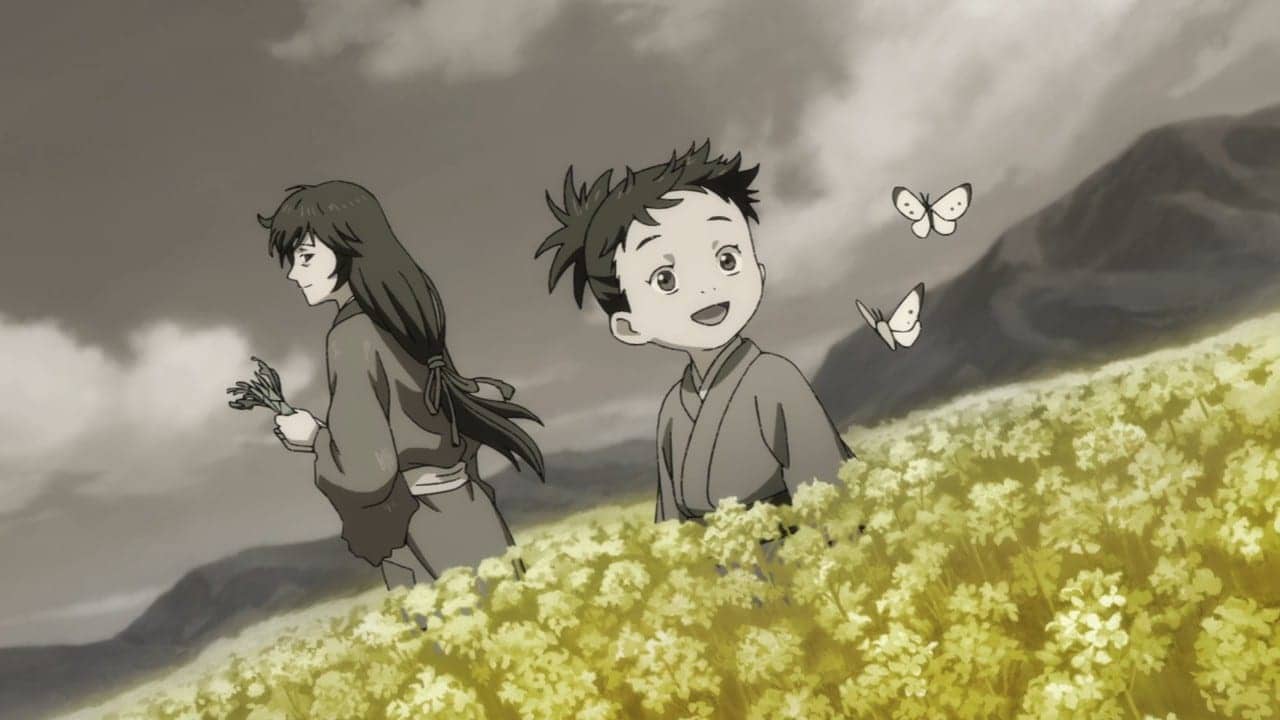 Many consider Osamu Tezuka, the father of anime. His work spawned some of the most influential series known around the world. One of such legendary works is the 1960's manga and anime Dororo. The dark fantasy series received a reboot in 2019, and fans couldn't have been happier.
The series isn't on the list because it's created by Tezuka but how it was adapted. Like the original series, Dororo follows a young named Hyakkimaru, who wants to regain his humanity. Throughout his journey, he learns to open up thanks to an orphaned thief by the name of Dororo.
Studio Mappa handled the 2019 adaptation with Kazuhiro Furuhashi (Rurouni Kenshin) taking the lead in the director's chair. Along with the production staff, they've embraced the best elements from Tezuka's manga while also improving its less stellar aspects.
Moreover, the series' visual graphic and character design evokes a feeling of maturity, violence, and heartbreak that, even without context, never falters.
6. JoJo's Bizarre Adventure: Golden Wind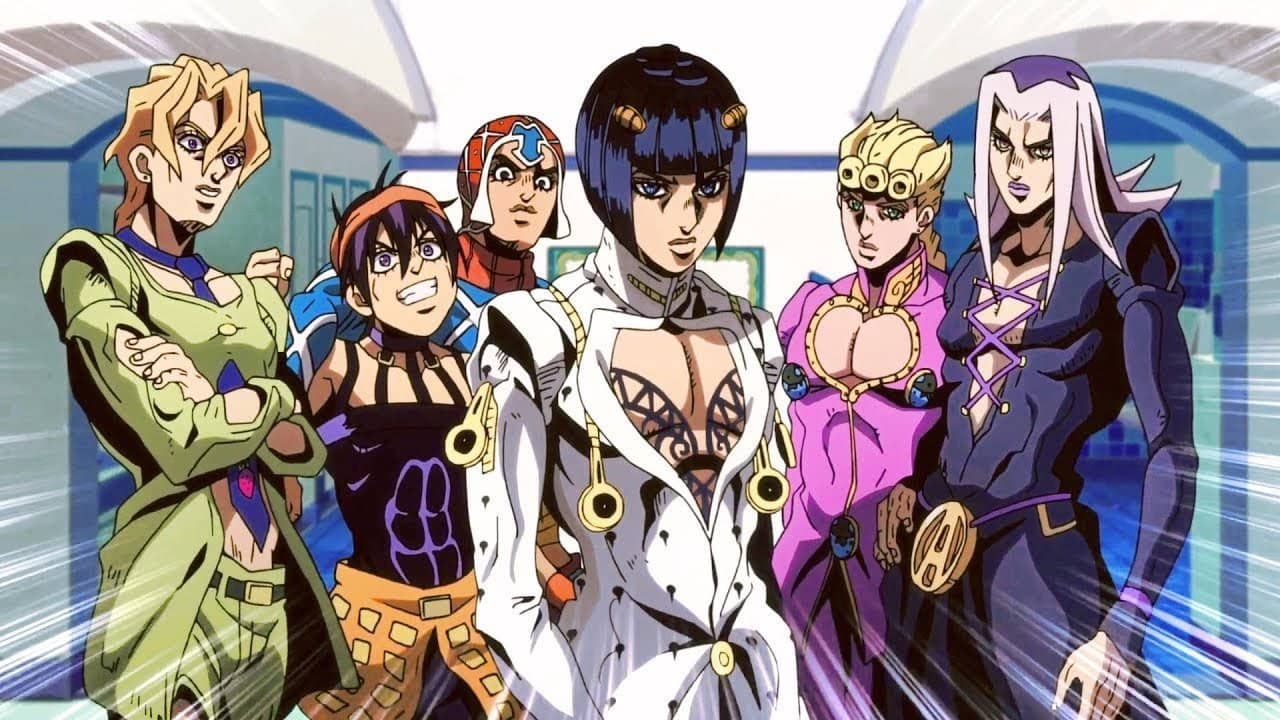 JoJo never stops to amaze fans and the latest adaptation, Golden Wind is no exception. The new season centers around Giorno Giovanna, the son of the Joestar's archenemies, Dio Brando. This time around, the series takes place in Italy, where Giorno is rising the ranks of the Italian Mafia, hoping to make Italy a peaceful place even if it means by force.
Golden Wind pushed the line when it comes to the odd combination of action, horror, fashion, and musician references that subsequently sparked countless memes. Moreover, each scene tries to one-up each other with its melodramatic storytelling and voice acting.
To put it simply, Golden Wind makes the list of best anime of 2019 for its tendency of melodrama, camaraderie, meme-worthy scenes, and over the top character and custom design. Consequently, sticking to a proven recipe that fans come to learn and love from the JoJo series.
5. Carole & Tuesday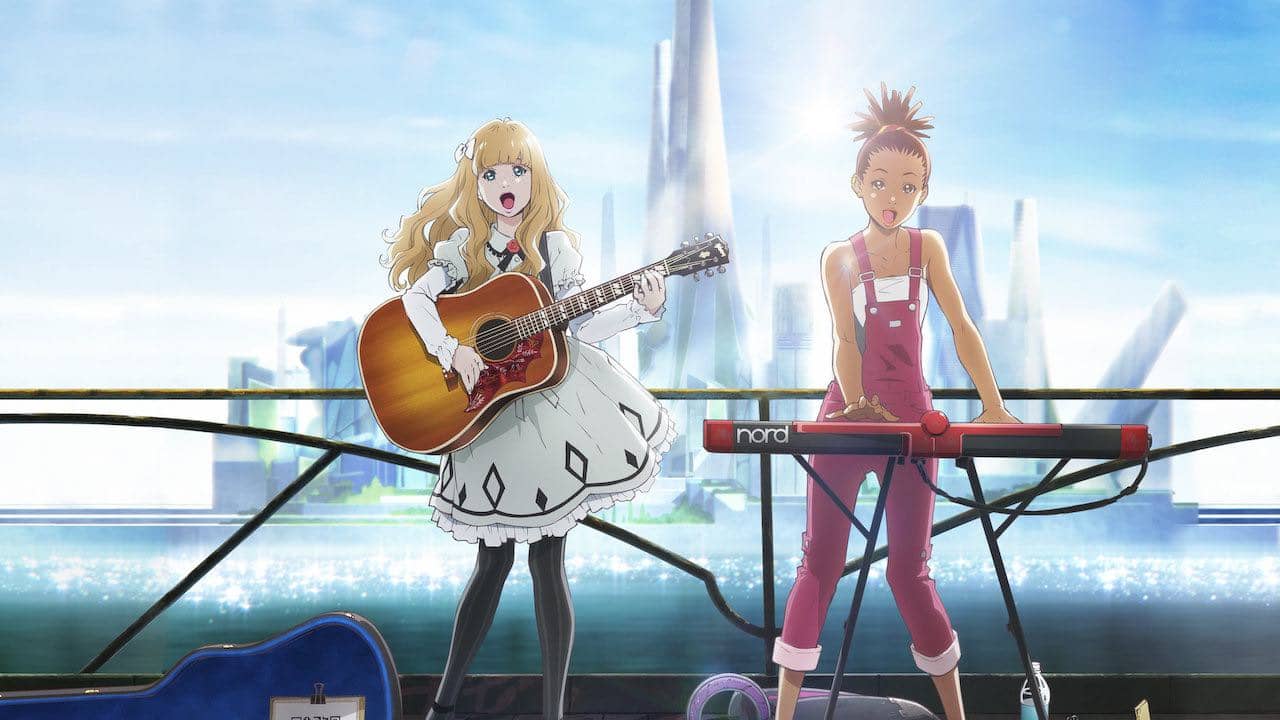 2019 wasn't all about fighting and romantic comedies; it also brought us one of the most beautiful music anime, all thanks to Shinichirō Watanabe (Cowboy Bebop). Carole & Tuesday follows two young women's dreams to make it big as musicians. The story takes place in a future where humans have colonized Mars, a world that allows you to be ambitious.
The world-building aspect in Carole & Tuesday is one that we haven't seen in 2019. And what makes the setting so alluring and unique is that it lets you feel the atmosphere. It's a Mars that we have not seen or envisioned before. A sci-fi world merging with female-empowering lyrics and sounds. And its characters, whether the main leads or the villain, take you on a journey where everything is possible, challenging you to try to do something new despite being challenging.
4. The Promised Neverland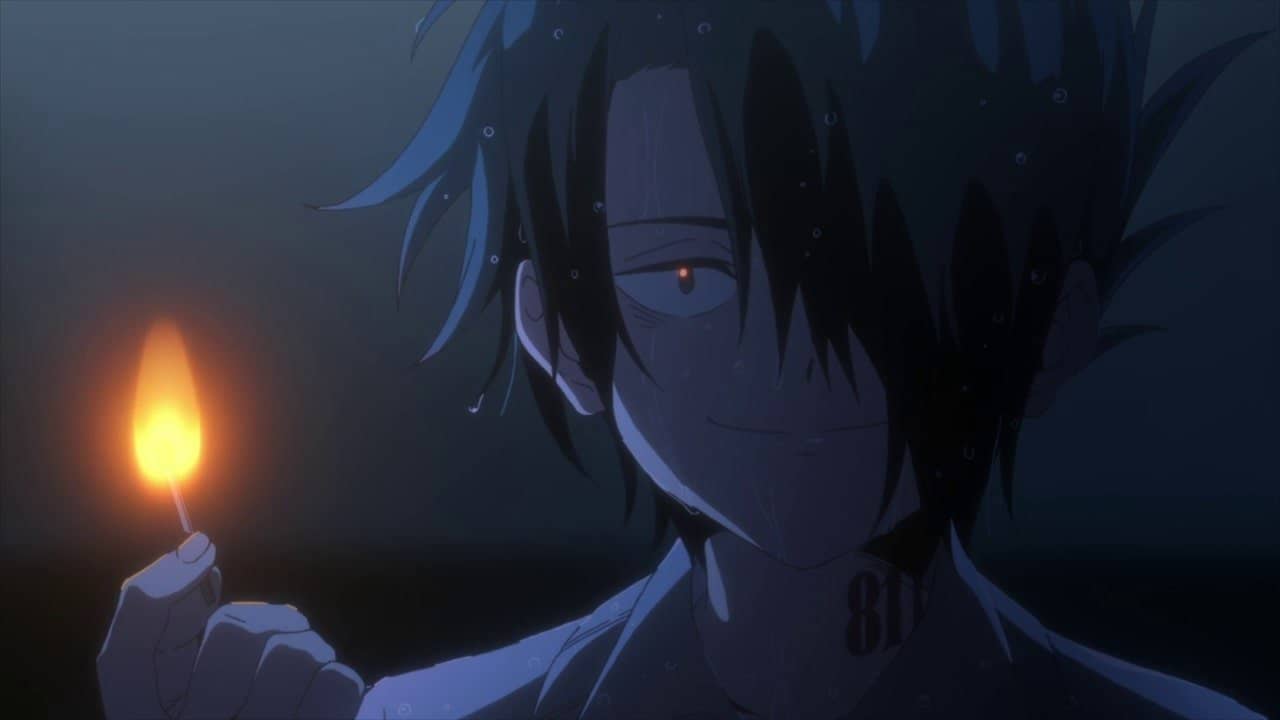 Manga fans couldn't be more excited that one of the best shounen horror series was getting an anime adaptation in 2019. The Promised Neverland follows three orphans who couldn't have a better life. Even though they have no parents, they consider each other family. And what's even better is that every child gets adopted when they turn 12. However, things are too good to be true.
CloverWorks brings the suspense to a whole new level thanks to its camera and directional work. It's close-up framing and editing created an uneasy atmosphere keeping the viewers wondering what will happen next, especially to the main lead Emma.
Besides the aura of suspense, The Promised Neverland took the time and effort to create a female lead. She isn't presented as an all-knowing heroine or naïve damsel in distress. She's a strong young girl that motivates the other characters to move forward. Consequently, keeping the show's balance between hope and despair. The level of tension and how a young children deal with impending doom lands The Promised Neverland on our best anime of 2019 list.
3. Vinland Saga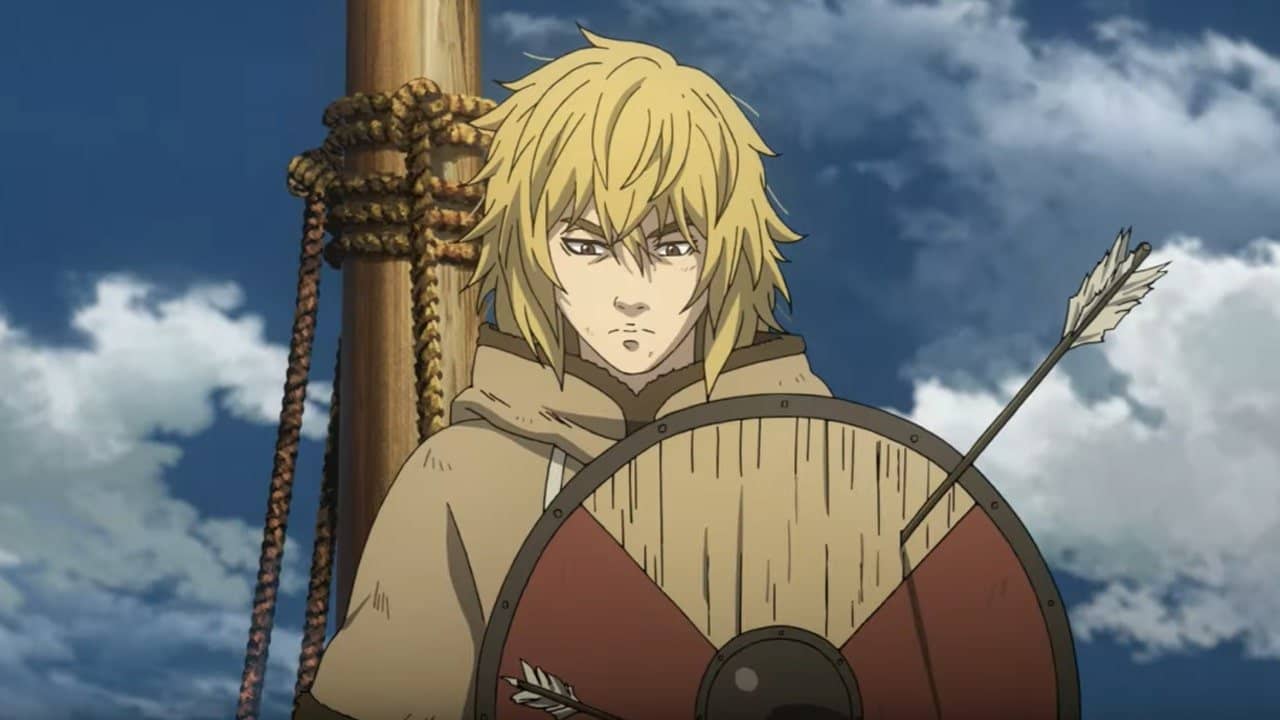 Based on Makoto Yukimura manga of the same, Vinland Saga centers around Thorfinn Karlsefni, an Icelandic explorer, as he sets on a dangerous journey to avenge his father's death. Taking place in 1002 A.D., the series tells Thorfinn's story from childhood to adulthood, maturing from a happy young boy into a relentless warrior, until finally leaving to colonize North America.
Produced by Wit Studio (Attack on Titan) and streaming on Amazon Prime, Vinland Saga is an intense and captivating story based on the Vikings.
The premise of Vinland Saga is about war and vengeance. But beneath that lies a vivid and impressive visual that brings the many life lessons that the characters impart to the surface. It takes a unique and bold approach to bring out these heavy emotions and to develop these characters. As a result, Vinland Saga is a worthy contender for the best anime of 2019.
2. Given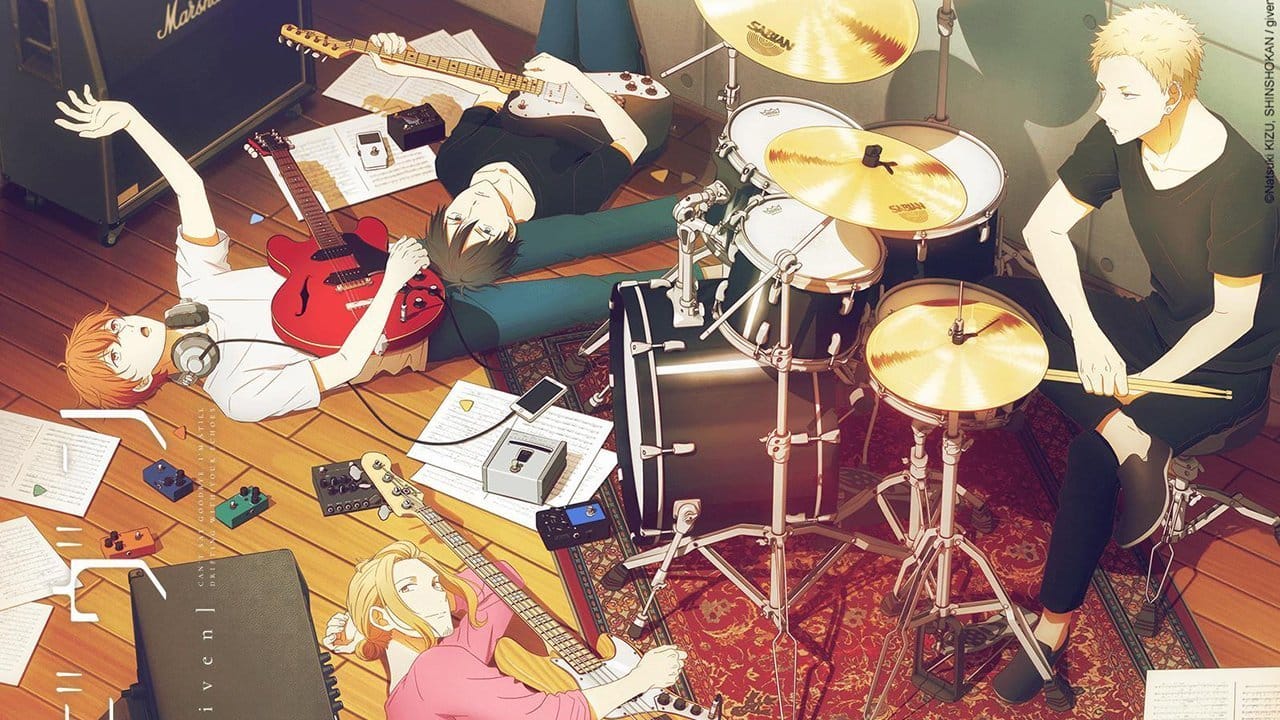 Spectacular animation and music, and a heart-pounding story are some of the reasons when referring to Given. The shounen-ai series low-keyed premiered during the summer 2019 anime line up but has since then blown up.
Given follows a rock band, who are looking for their big break. One day, its guitarist finds a young man named Mafuyu Sato holding a broken guitar, and he decides to fix it. But he also winds up teaching him to play it. Ritsuka finds a lot of hidden talent deep in Mafuya, especially his beautiful singing that pierces his heart. The rest of the band members let Mafuya join. But Mafuyu's past catches up to him.
At first, Given seems to be a music anime with a few romantic elements here and there. But in reality, it's the total opposite. It's a romance anime with great music. A large part of the series centers around the emotional connections and internal struggles that the characters go through with music, giving them a safe space to express themselves. And even though boy love series have a reputation on focusing on the physical, Given highlights the emotional aspect of romance.
Besides Given's take on love, studio Lerche put a lot of effort into creating the songs for the series. From its composition to performance, the music meticulously ties each scene to deliver one message.
1. Demon Slayer: Kimetsu no Yaiba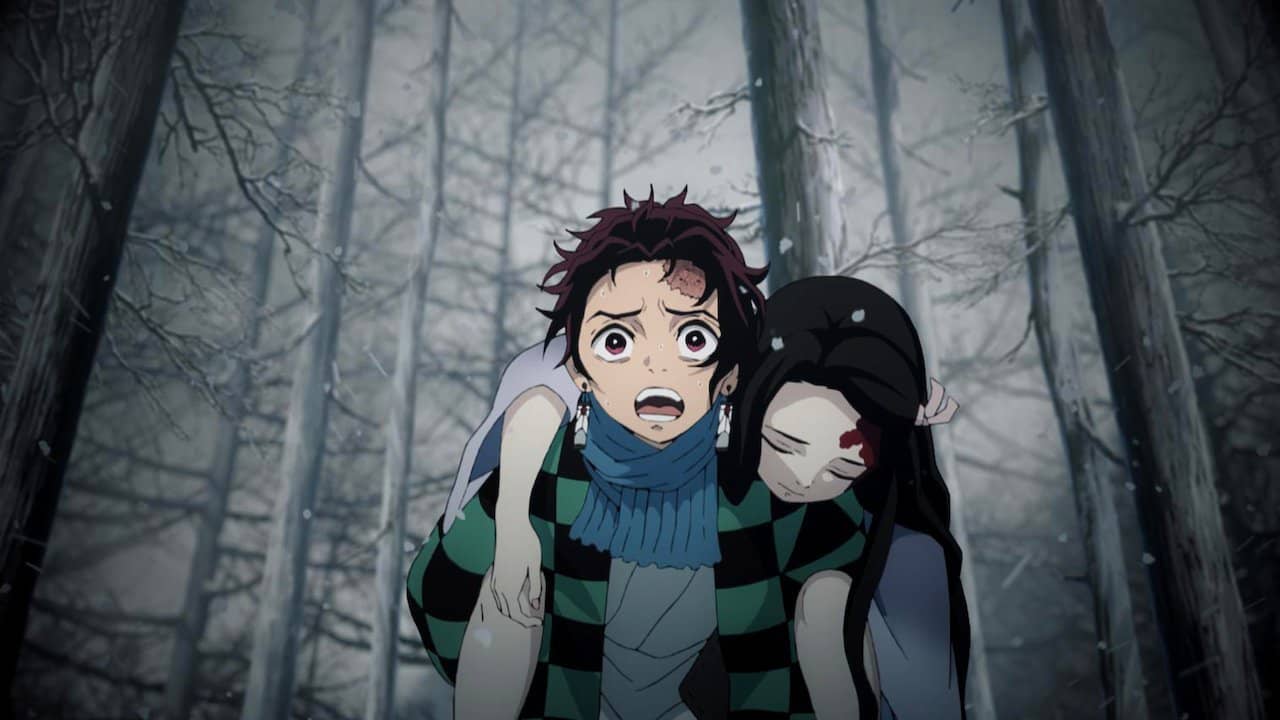 An easy to follow premise, great animation, and sympathetic characters are not the only things to land you on the best anime of 2019 list. Having a cute little half-demon girl that inspires countless cosplay, fan art, and memes also help.
The series follows Tanjiro Kamado, who lives with his family selling charcoal. However, his life is turned upside down when a demon slaughters his entire family, and the only survivor is his little sister, Nezuko, who's been turned into a half-demon. Tanjiro sets out on a journey to avenge his family and find a cure for his sister.
One of the main reasons that Demon Slayer is on our list is due to its spectacular animation (Ufotable). Its action scenes are modern, stylish, and easy to follow, even when the fighting is fast-paced. Besides the fighting scenes, there were more subtle scenes that spoke volumes with viewers. The small details have caught their attention and made it easier to synthesize with its characters and eventually also come to like them.
Demon Slayer's fighting scenes are the best-looking of any anime this year, and the character design, especially of the demons, is both beautiful and haunting.