In a distant world, the Kingdom of Melromarc is overflown with catastrophe. The only way to save its citizen is to summon the legendary figures who would have a sword, spear, bow, and shield. Luckily, several people in modern-day Japan answer the call, including otaku Naofumi Iwatani. As the Shield Hero, the other heroes see him as the weakest. 
When the heroes go on their separate journeys, Iwatani has only one person at his side: the beautiful princess Malty Melromarc. But she soon betrays him, steals all his money, and accuses him of taking advantage of her. The Kingdom of Melromarc brands the young man as a criminal and an outcast for his alleged crimes. Now he must show everyone why he's the Shield Hero.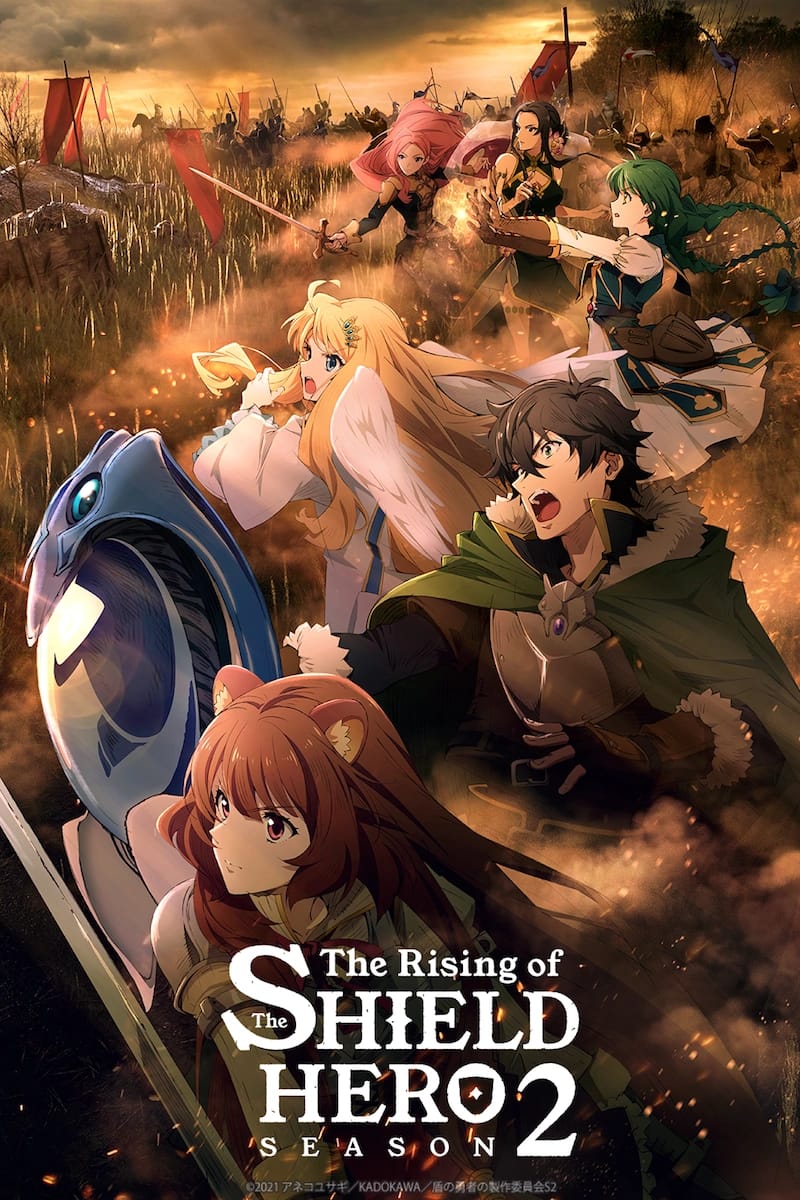 Genres: Action, Adventure, Drama, Fantasy
Status: Ongoing
Duration: 24 min. per ep.
Rating: Teens 13 or older
Naofumi Iwatani, an uncharismatic Otaku who spends his days on games and manga, suddenly finds himself summoned to a parallel universe! He discovers he is one of four heroes equipped with legendary weapons and tasked with saving the world from its prophesied destruction.
As the Shield Hero, the weakest of the heroes, all is not as it seems. Naofumi is soon alone, penniless, and betrayed. With no one to turn to, and nowhere to run, he is left with only his shield. Now, Naofumi must rise to become the legendary Shield Hero and save the world!
Naofumi Iwatani, still beset by enemies, continues to adventure through a fantasy world- a world he was suddenly thrown into without warning. In the third volume of this epic series, he encounters new friends and foes. A powerful threat reveals herself in the midst of an epic battle.
A new companion with a penchant for magical birds, and ties to the royal family, appears at his side. And once again we find Naofumi plotted against, set up, and betrayed. Will Naofumi escape his pursuers and help the poor people of this strange world? Or is he forever doomed by the aggression that threatens to overcome him from all sides- and from within?
Raphtalia (Re-run) Childhood Figure
"I am your sword."
Enjoy a brand new 1/7 scale figure featuring Raphtalia from The Rising of the Shield Hero.
Back when she first joins the Shield Hero's party, she is a low level demi-human and appears to be a child. But help her level up and she will become strong and beautiful!
From the orange balloon monsters to ever hair upon her head are all faithfully recreated as if this figure jumped straight out of the anime.
Add her to your collection today before its to late!
Need a morning power boost, but don't want to pay for it in blood? Grab a caffeine shield and venture forth to face off against the waves of emails waiting for you in your work inbox. With a design featuring Naofumi wielding the Curse Shield, it's the perfect way to armor up to face whatever your day may throw at you.